Nutracheck
Campaign Collaborator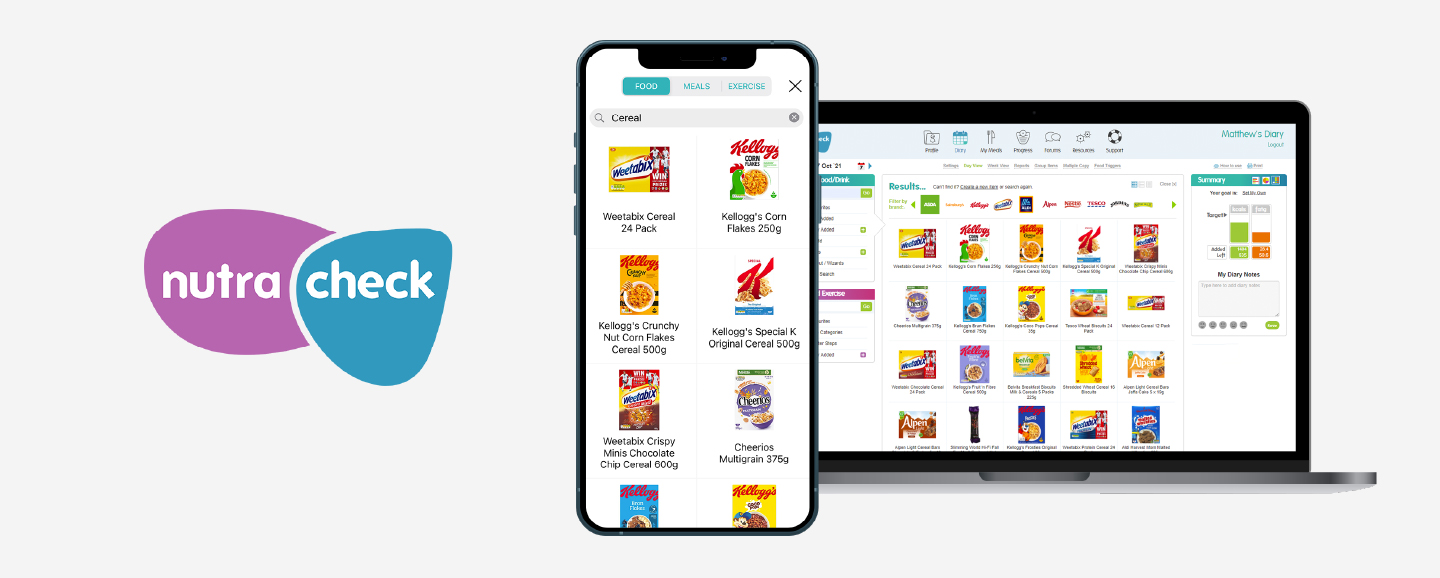 Nutracheck is a top rated calorie and nutrient tracking app that helps users to improve their diet and manage their weight.
Keeping a food diary is a proven and effective way to get insight into your eating behaviour and food choices. The Nutracheck app is fast and easy to use, with a barcode scanner to quickly find and add what you've eaten from a huge UK database of over 350,000 food and drinks. It tracks calories, protein, carbs, fat, sat fat, sugar, fibre and salt – and shows a daily summary of how your diet measures up against recommended targets for a healthy diet The philosophy is 'knowledge is power' – once you know what's in the food you are eating, it empowers you to make more informed choices.
Emma White, Nutracheck Senior Nutritionist says
"Whilst many people keep a close eye on their calorie, carb or sugar intake, salt often slips under the radar. Yet the health consequences of over consuming this nutrient are serious, so we need to be doing much more to raise awareness of the 'stick to 6g a day' message.

Nutracheck is very happy to be supporting the 'Season with Sense' campaign to shine a spotlight on salt. People can check their salt intake in the Nutracheck app and get helpful insight on food choices they may wish to change".