Gary Maclean
Chef & LoSalt Collaborator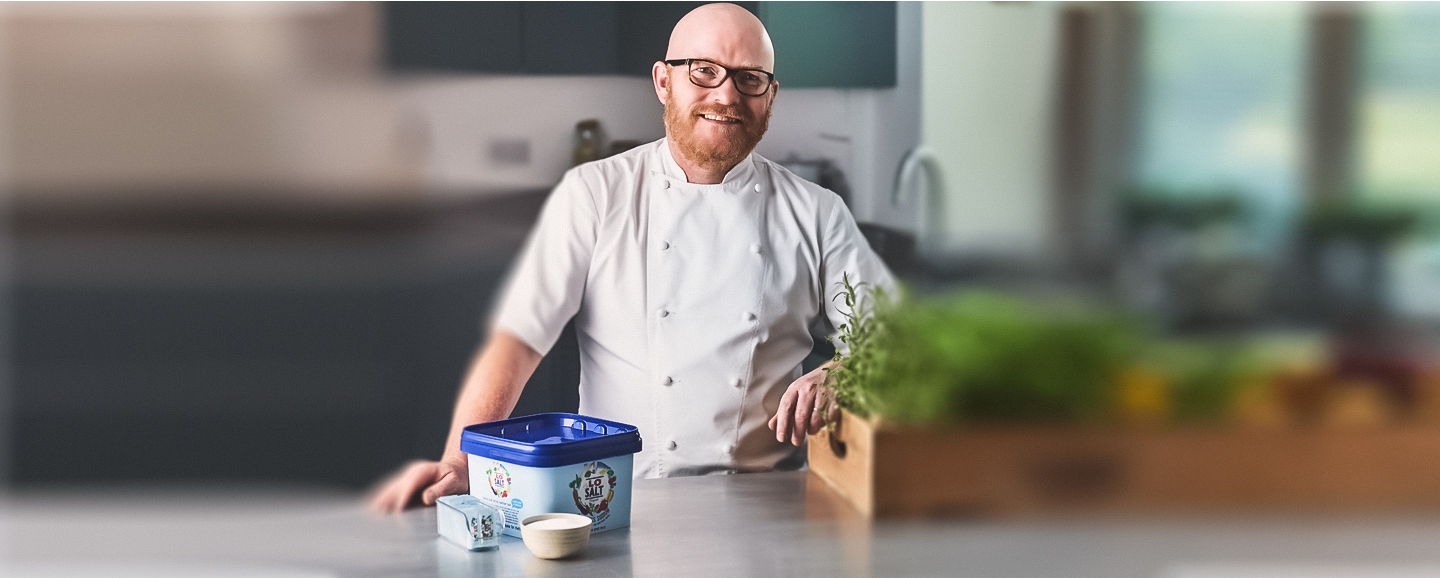 Born in Glasgow, multi-award-winning chef Gary Maclean has been a professional chef for nearly 35 years, opening his first restaurant in Glasgow at the age of 30. During his time as a professional chef, Gary has challenged himself regularly to create new and exciting menus for his customers.
In December 2016, Gary was crowned MasterChef: The Professionals Champion 2016, after taking on 47 other professional chefs in the pursuit of gastronomic glory – battling throughseven weeks of fierce competition on our TV screens and extraordinary cooking in the culinary challenges.
Like most people in the UK, Gary has personal experience of friends and family suffering from heart attacks and strokes, which is why the Season With Sense campaign has a real meaning for him.
"Over my years as a chef, I have seen a real change in the eating habits of people. Dining out is no longer a once-a-month event, so it is vital that chefs think about the long-term effects of their food and cooking as people put trust in their hands.
We have the power to make a difference. Reducing sodium in food can have real health benefits, including reducing the risk of heart disease and stroke.
If restaurants and food-2-go establishments offered people a healthier salt alternative, just as they do with sweeteners, it would progress the conversation in highlighting the importance of health.
For me, LoSalt is an easy swap which provides the same flavour, with no compromise on taste, making it an easy switch to make when cooking and seasoning."