My Blood Pressure
Campaign Collaborator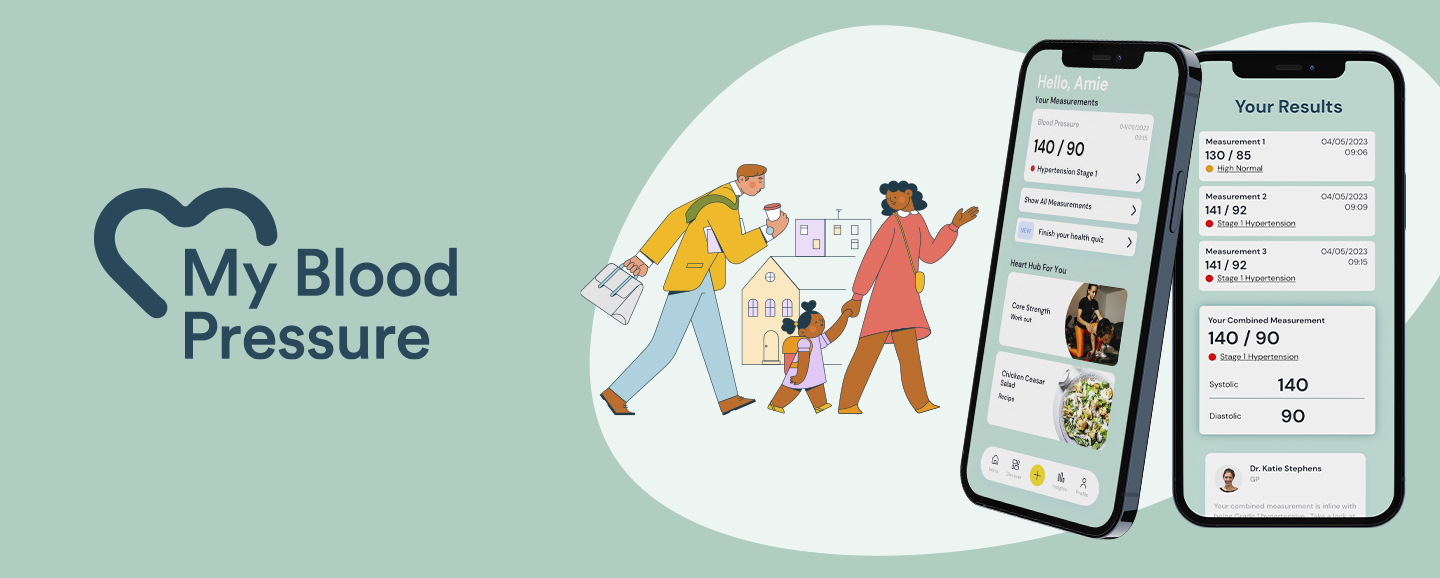 My Blood Pressure is your personal blood pressure companion. This user-friendly app service empowers you to take control of your heart health and gives you the tools to understand and manage your blood pressure effectively.
High blood pressure (hypertension) is a condition that occurs when your blood pressure increases to unhealthy levels. It affects one billion people worldwide and is the number one risk factor for death globally. Around a third of people in the UK have high blood pressure, but most of these sufferers don't know about it because it usually has no symptoms and the first sign of it could be a heart attack or stroke. That's why it's important to have your blood pressure checked regularly.
It's never too early or late to start checking and managing your blood pressure. Through correctly measuring your numbers at home you can give yourself and your doctor or nurse a more accurate picture of what your true blood pressure is, as well as helping to understand if any treatment or lifestyle changes are working. My Blood Pressure has been developed alongside clinical experts and is offered free-of-charge by Kinetik Wellbeing, the UK's largest independent medical device company. Supported by the national charity Blood Pressure UK, My Blood Pressure comprehensively supports home monitoring with personalised expert advice from healthcare professionals, as well as educational content such as exercise recommendations and recipe inspiration.
High sodium consumption (our biggest source being salt) contributes to high blood pressure. My Blood Pressure's Season with Sense collaboration means heart-healthy recipes can be provided to users, inspiring people to prepare delicious recipes at home with 66% less sodium as compared to using regular table, sea, or rock salts.
James Grover, Sales & Marketing Director at Kinetik Wellbeing says:
"We've designed My Blood Pressure to not just be clinically accurate but also engaging – providing personalised advice and content that changes people's heart health. With salt being a major contributing factor to high blood pressure, we are thrilled to collaborate with LoSalt to bring reduced sodium recipes to our customers."
For further information or to start your journey towards a healthier blood pressure, visit My Blood Pressure. Blood Pressure monitors from Kinetik Wellbeing can be purchased from the LoSalt shop (coming soon)