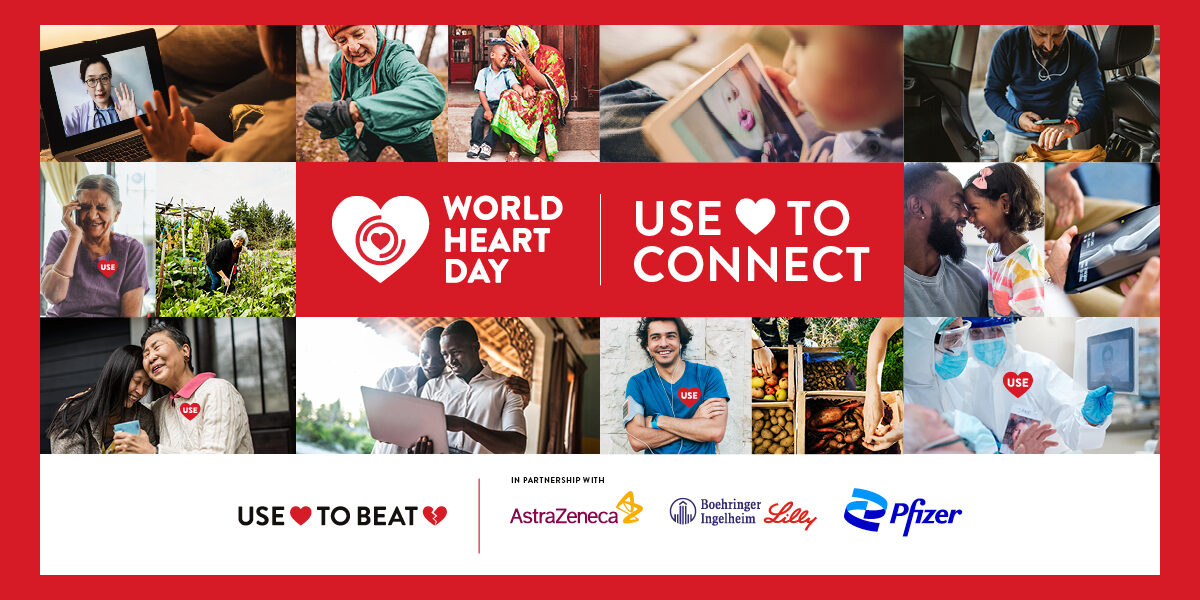 World Heart Day 2021
Cardiovascular disease (CVD) remains the world's number one killer, resulting in 18.6 million deaths a year. It has many causes including high blood pressure, smoking, obesity, air pollution and more.
Throughout the Covid-19 pandemic, the 520 million people living with CVD have faced uncertainty, and difficulties, as they have been more at risk of developing severe forms of the virus – with many too afraid to attend routine and emergency appointments and isolating themselves from the much-needed support of friends and family.
That's why it's more important than ever that we are aware of our and our loved one's health, and why Season With Sense is supporting World Heart Day 2021 – on September 29th.
This year, we are asking the world to USE ❤️ TO CONNECT, in a bid to urgently find different and innovative ways to connect people to heart health, particularly in lower resource areas and communities.
World Heart Day 2021 is focused around three key pillars: equity, prevention and community.
USE ❤️ TO CONNECT is about using your knowledge, compassion and influence to make sure you, your loved ones and the community you live in, have the best chance to live heart-healthy lives.
One way to do this is by reducing the risk of hypertension (commonly known as high blood pressure). Hypertension is a global epidemic which affects one in four adults worldwide and is responsible for 10.8 million deaths annually. 1.13 billion people live with hypertension, yet less than one in five have it under control, with many remaining undiagnosed and untreated.
A simple way to prevent hypertension is through the reduction of salt, one of the biggest risk factors, as well as through other lifestyle factors such as regular exercise, reducing the consumption of alcohol and tobacco and learning to #SeasonWithSense.
For further information on World Heart Day 2021, visit www.worldheartday.org
USE ❤️ TO SEASON WITH SENSE