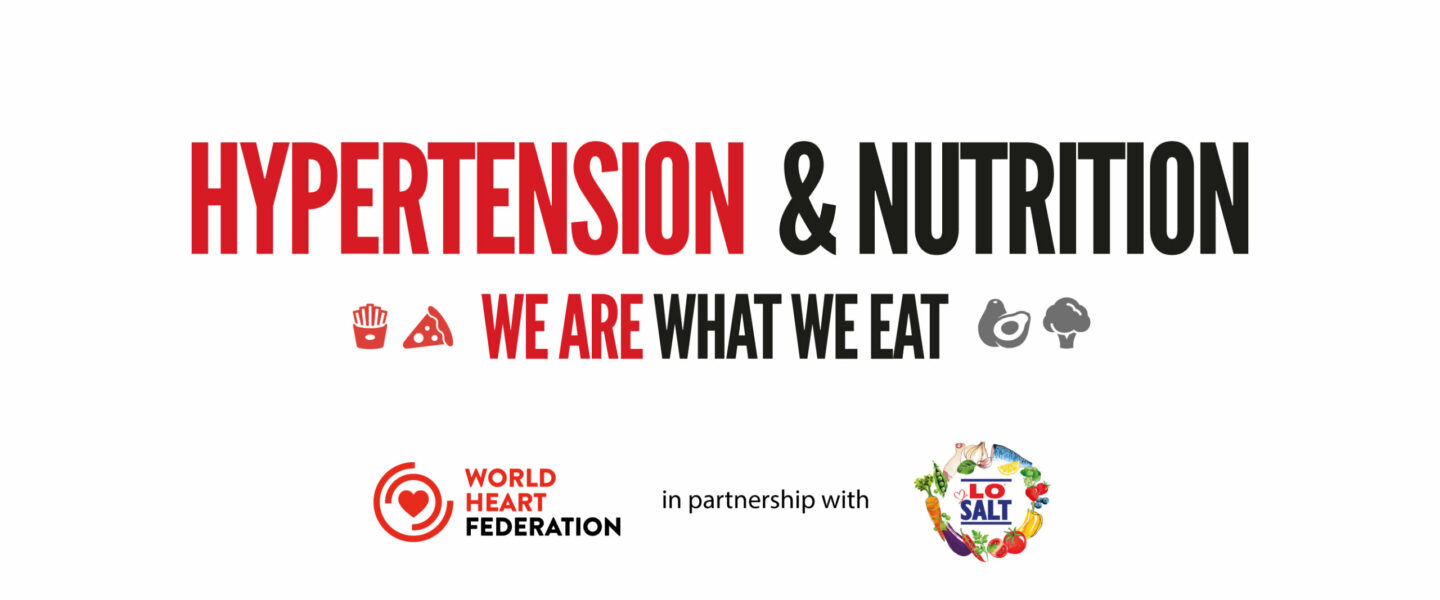 New infographic for Hypertension & Nutrition
As part of the World Heart Federation strategy (2021-21), we have set ourselves the ambitious goal of becoming the reference organisation for information, knowledge, and policy in the global cardiovascular sphere. The Federation has set out to develop a series of infographics on a range of cardiovascular disease-related topics – providing easy-to-understand overviews of complex health issues.
Our Roadmap series covers a large range of cardiovascular conditions. These Roadmaps identify potential roadblocks and their solutions to improve the prevention, detection and management of cardiovascular diseases and provide a generic global framework which can be adapted to local contexts.
On 10 September 2021, we published our updated Roadmap for Hypertension (see: World Heart Federation Roadmap for Hypertension – A 2021 Update (globalheartjournal.com)). To support this document we partnered with LoSalt to develop a new infographic on hypertension and nutrition. The four-point, easy-to-navigate infographic educates readers on:
what hypertension is and the health complications it can lead to
how to control hypertension and reduce the risk of heart disease
what to eat to reduce the risk of hypertension
how to reduce daily salt intake
Our infographics are designed especially for people who are interested in heart health but who are not necessarily experts in the field, including policymakers, patients, caregivers and the general public.
The primary goal of the infographic is to educate people on cardiovascular conditions and risk factors, including those that are less well known, and what they can to reduce their own, and others', risk of heart disease.
We are delighted to collaborate on LoSalt's Season With SenseTM campaign in an effort to shine a light on why we need to take hypertension seriously – as well as educate on how small measures can make a big different to people's health and wellbeing.
The Hypertension and Nutrition infographic is available to download and print here: https://world-heart-federation.org/resource/infographic-hypertension-nutrition/