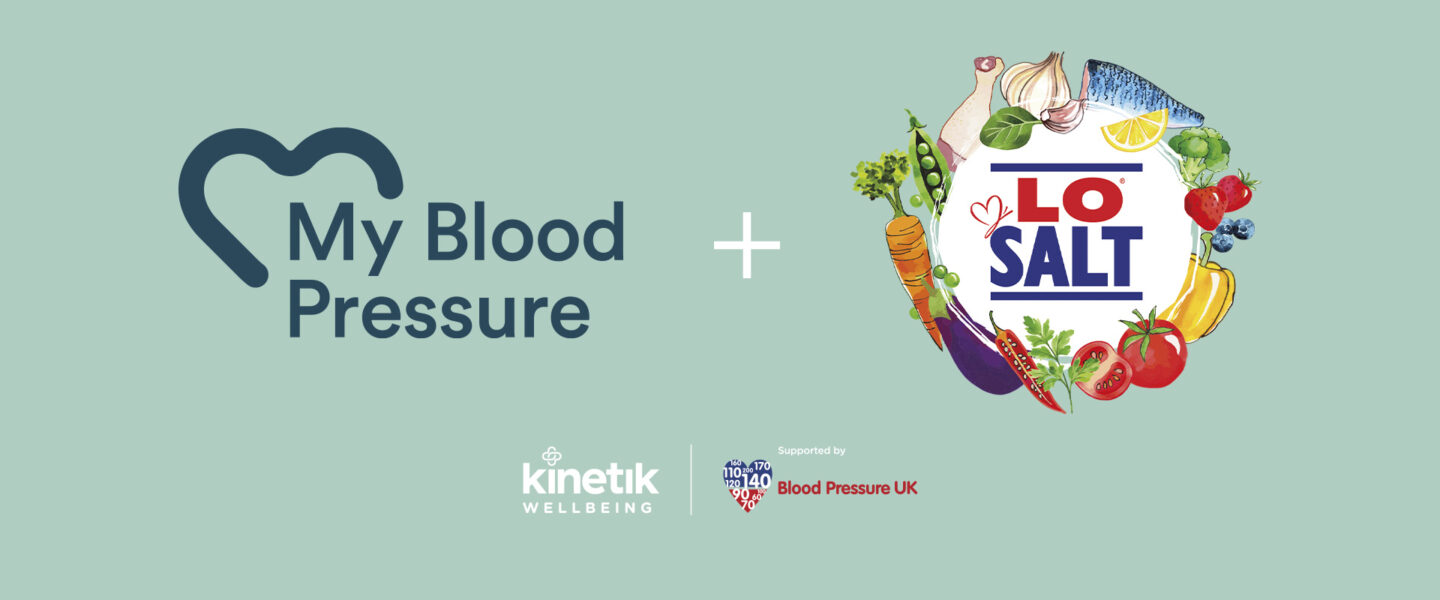 Recipes your heart will love: My Blood Pressure and LoSalt team up to inspire people to cook with less sodium.
This September, Kinetik Wellbeing, in exclusive partnership with the national charity, Blood Pressure UK, is set to launch the personal blood pressure companion – My Blood Pressure, coinciding with the national blood pressure awareness campaign, Know Your Numbers!
My Blood Pressure is a user-friendly service designed to empower individuals to take charge of their heart health by providing them with the necessary tools and guidance to understand and effectively manage their blood pressure.
The comprehensive features of My Blood Pressure include expert advice from healthcare professionals which is personalised to the user's readings as well as educational content, exercise recommendations to support an active lifestyle, and heart-healthy recipes.
We are thrilled to announce that LoSalt, the UK's leading reduced sodium salt available globally, will be the exclusive provider of these nutritious recipes for My Blood Pressure users. Medical evidence has consistently shown that excessive salt intake increases the risk of developing high blood pressure. With LoSalt recipes, individuals can now enjoy flavourful and delicious home-cooked meals that contain only one-third of the sodium compared to regular table, sea, and rock salts, without compromising on flavour.
"We've designed My Blood Pressure to not just be clinically accurate but also engaging – providing personalised advice and content that changes people's heart health. With the sodium in salt being a major contributing factor to high blood pressure, we are thrilled to collaborate with LoSalt to bring reduced sodium recipes to our customers." – James Grover, Sales & Marketing Director of Kinetik Wellbeing.
Register now at My Blood Pressure to receive priority access to the collection of tasty recipes that are not only good for the heart but also the taste buds!
"Making a move towards a healthier lifestyle may seem daunting, but with small steps the journey is much easier. We are thrilled to collaborate with My Blood Pressure, inspiring people to 'Season with Sense' for better heart health." – Caroline Klinge, Technical Sales & Marketing Director of LoSalt